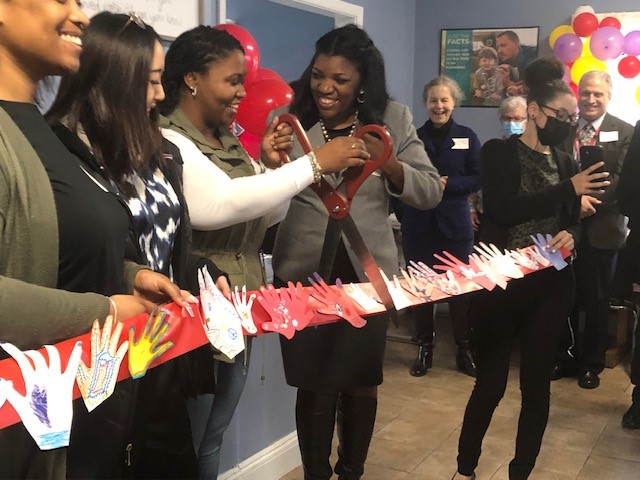 The Children's Center has been helping children and families since 1833! We are private and nonprofit. Treatment programs are licensed by the State of CT and Whitney Hall School is accredited by the CT State Department of Education.  The Children's Center has earned Gold Seal accreditation from The Joint Commission for Behavioral Health Care Services.
Our multi-service agency is located at 1400 Whitney Avenue in Hamden, Connecticut. Click Here for directions.
The Children's Center values the contributions of a diverse workforce.  Resources and supervision are provided so employees can be successful in their efforts to provide positive age appropriate experiences for children and youth with behavioral, emotional and/or learning disabilities.
What we look for in an employee:
Employees must have a successful work history and good interpersonal skills.  Employees are expected to be dependable, flexible, dedicated,  work independently and as part of a team. It is essential for our staff to be positive role models for the clients we serve.
Employees are expected to promote health equity.
Some positions require special qualifications due to their nature. All direct care staff who may face crisis are equipped with the safest, most practical, and most effective de-escalation and conflict resolution training.
Use this link to view current career opportunities at The Children's Center
What we offer:
We offer competitive wages and salaries, excellent benefits including a 401k program, a pleasant work environment, and the opportunity to make a difference in the lives of our children. We are an Affirmative Action/Equal Opportunity Employer.
Medical Insurance
Dental Insurance
Life Insurance
Short Term and Long Term Disability Coverage
Vacation Pay
Sick Pay
Holiday Pay
Personal Time Off
401(k)
An offer of employment is contingent upon these factors:
Successful completion of a pre-employment physical which includes a drug screening and PPD
Satisfactory reference checks
Education Verification
Satisfactory criminal background check
A valid driver's license with a safe driving record
National Sex Offender Registry
DCF/CPS Child Abuse and Neglect Registry
DDS Abuse and Neglect Registry
Candidates are encouraged to mail or e-mail their resume to our Human Resource Department, no phone calls please. Resumes are kept on file for one year.
Internships
Thank you for your interest in applying for an internship at The Children's Center of Hamden!
Please spend some time on our website to learn more about our programs and those we serve.
Please be informed that all interns are required to pass a drug screen, be in good health and receive COVID and influenza vaccines.  The Children's Center of Hamden also completes criminal background checks.
To apply for an internship please contact 
Please email the following:
your resume
an e-mail that introduces yourself and includes

months of the internship
total number of required hours
days and times you will be available to complete the required hours
an explanation as to why you want an internship at our agency

We will contact appropriate applicants for an interview